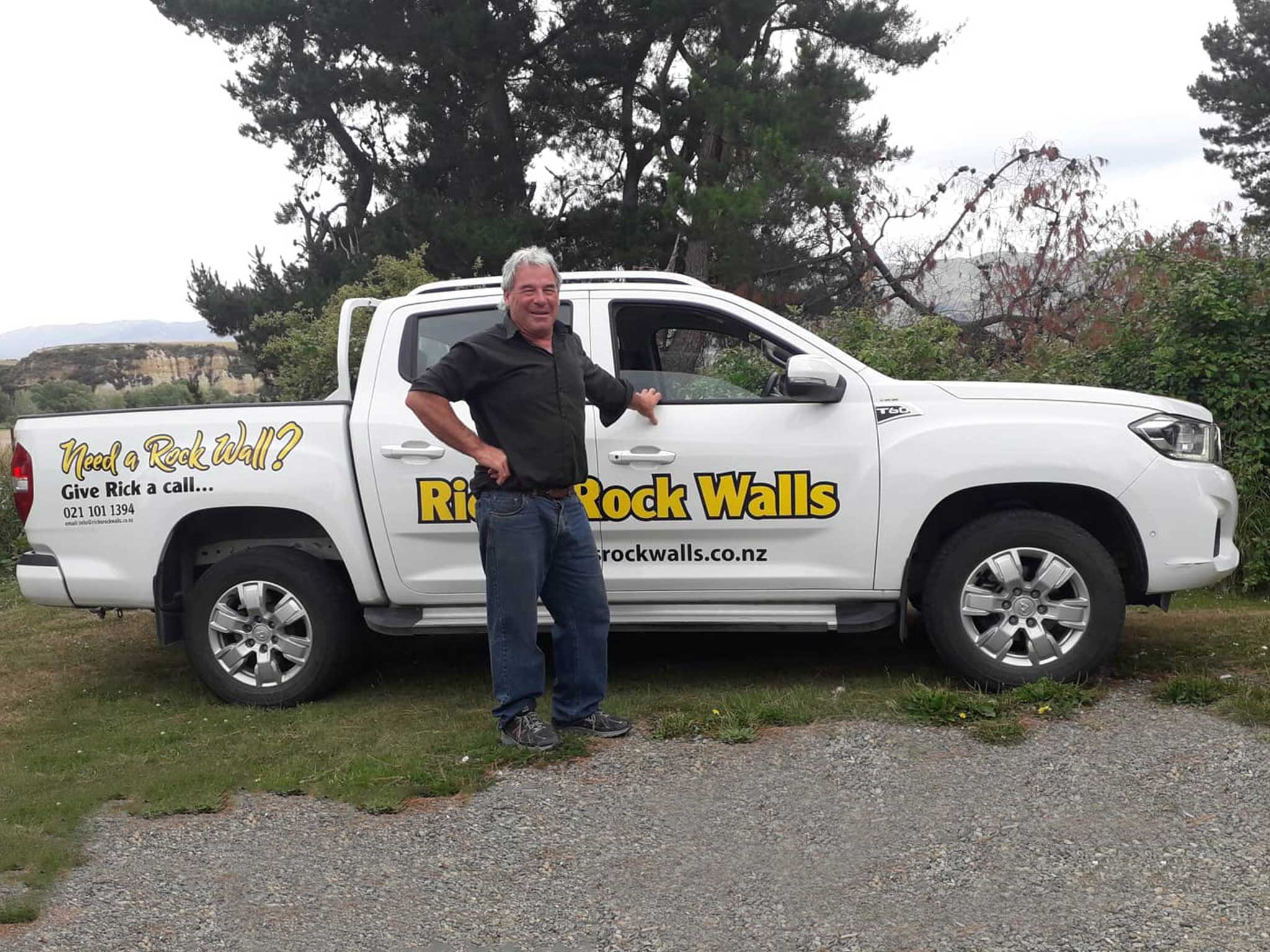 ABOUT RICHARD O'LEARY
Richard from Rick's Rock Walls has had many years in the retaining wall/landscaping/wall design and construction industry. Richard started his career in Queensland Australia over two decades ago. Our team  have just as much experience to aid you in your landscaping needs.
Works to a high standard
Loves to work on ideas with others
Always a professional outcome
Loves the creative process
Always finishes projects in a timely fashion
LEARN MORE
Ricks Rock Walls impressed me by utilising a pile of rocks i already had by crafting them into a dry stacked wall down the length of my drive and topping it off with a beautiful landscaped garden.

Richard and his friendly team made such an excellent job of the retaining walls and steps on our Dyers rd development property, that I enlisted their skills in repairing the damaged retaining walls and erecting new retaining walls and steps at our Hackthorne rd residential property.
Walls built using only stones and skill (traditional method). Dry (without mortar) stone work in the hands of a skilled waller is an art form. An art form that will last multiple lifetimes and serves multiple functions. Using but one tool; the hammer, and much patience and strength. Most modern wallers do not like to shape stones but instead prefer to locate the perfect nature shaped stone. As their eyes have developed an acute sense of space, an experienced waller most times will only pick up a stone once, before positioning it.

We can build you the best stairway or path using natural materials. Impress your friends and family with a brand new pathway made from natural stones.

Lets get you where you are going in style.

Feature walls and other stone elements around your home can really make an impact on the overall design of your property. We can help you create that artistic idea you may have for your home.

We can create everything from a schist entrance wall to customised letterbox made of the stone of your choice.

Your personal choice of how and where you manifest your artistic flair.

Landscaping goes hand in hand with stone work. We can also take care of your landscaping needs to create one symbiotic piece of art in your property.

The main purpose of landscaping is to create a joyful environment around the building and give the property an amazing and tranquil appearance and natural beauty.
Some Things We Can Do
These are just some of things we do. We can work with you to provide you the service that you need. Do you have a stone masonry job that isn't on the list? There is a likely chance that we would have it done it before, so flick us a call to enquire!
FEATURE WALLS/WELLS/LETTERBOXES
95%